GUARANTEED PUBLICITY!
OR DOUBLE YOUR MONEY BACK!
Marketing Guru Sheila Danzig will find your angle and write a press release for your company, with unlimited revisions until you are 100% satisfied, and send it out to the press via a National Press Release service with the highest placement rate for your industry. She will then create a camera ready flier with the press release and the news outlets that picked it up or DOUBLE YOUR MONEY BACK!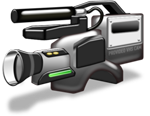 Lowest price in the industry - $3600 Total From Concept to Press Release to Distribution with Guaranteed Pickup and a Brochure Like This One (click here).
Click here for an idea of how your article/flier will look and for some background on Sheila.
You can also send the press release wherever you want. I will send you my book Power Publicity which has easy-to-follow steps for that.Here is a link to a TV appearance by my youngest-ever client as a result of his press release going to the local Fox affiliate.
You can do this two to three times a year for different promotions. One client armed his sales force with copies of their article for the sales people leave with potential clients. He reported that sales went up by over 42% the first month. And this sort of a response is not at all unusual.
How can we afford to give you double your money back?
We do this by providing 100% success for each client.
Simply contact us at sheila@danzig.com and tell us what aspect of your business that you want us to promote, along with your website, and any brochures or fliers etc. Once we decide to take you on (we won't take you on if we can't help you!) you can place the order at https://www.sheiladanzig.com/payment.html and sit back and let us do our magic. We will send you the press release for your review and approval before we distribute it. Once it has appeared you will received a camera ready copy much like the sample at http://www.sheiladanzig.com/truth-about-insurance2.pdf
The press release will take no more than 2 weeks and the results will be sent to you within 2 weeks after you approve the final release.
Please contact sheila@danzig.com with any questions or if you are ready to start.