CUSTOMERS FLOCK TO BUSINESSES THAT ARE IN THE NEWS!
Marketing Guru Sheila Danzig will find your angle and write a press release for your company, with unlimited revisions until you are 100% satisfied, and send it out to the press via a National Press Release service with the highest placement rate for your industry. She will then create a camera ready flier with the press release and the news outlets that picked it up. She guarantees it will be picked up by at least 5 outlets.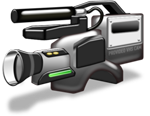 $3800 Value. Your cost: $1800 TOTAL.
Click here for an idea of how your article/flier will look and for some background on Sheila. 
You can also send the press release to your local press. I will send you my book Power Publicity which has easy-to-follow steps for that.   Here is a link to a TV appearance by my youngest-ever client as a result of his mom sending the release to their local Fox affiliate. This is where you will get the best response for volunteers.
Many of my clients have me provide this for them two to three times a year for different promotions that they are doing. One armed his sales force with them to leave after every meeting and reported that sales went up by over 42% the first month.
Contact Sheila Today: Sheila@danzig.com