Stay ahead of the curve with a proven successful low cost technique that works best in the worst of times. You can thrive while others fail.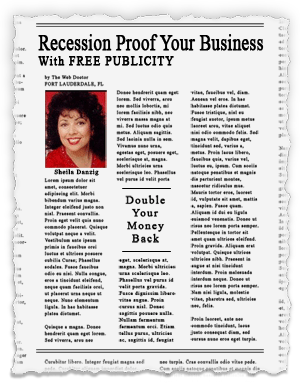 © 1994-2023
"The Ultimate Guide to Free Publicity"
Ultimate Publicity. All Rights Reserved.
"How to Get Rich and Famous with Free Press Coverage"
"Recession Proof Your Business"